"A Book is a Journey" Bookplate found at Vons in West Lafayette, Indiana. I somehow did not take a photo of the cover but I believe it was a 1950's or earlier Math Dictionary or Encyclopedia.
Wonderful, tight passageway in the basement of Von's.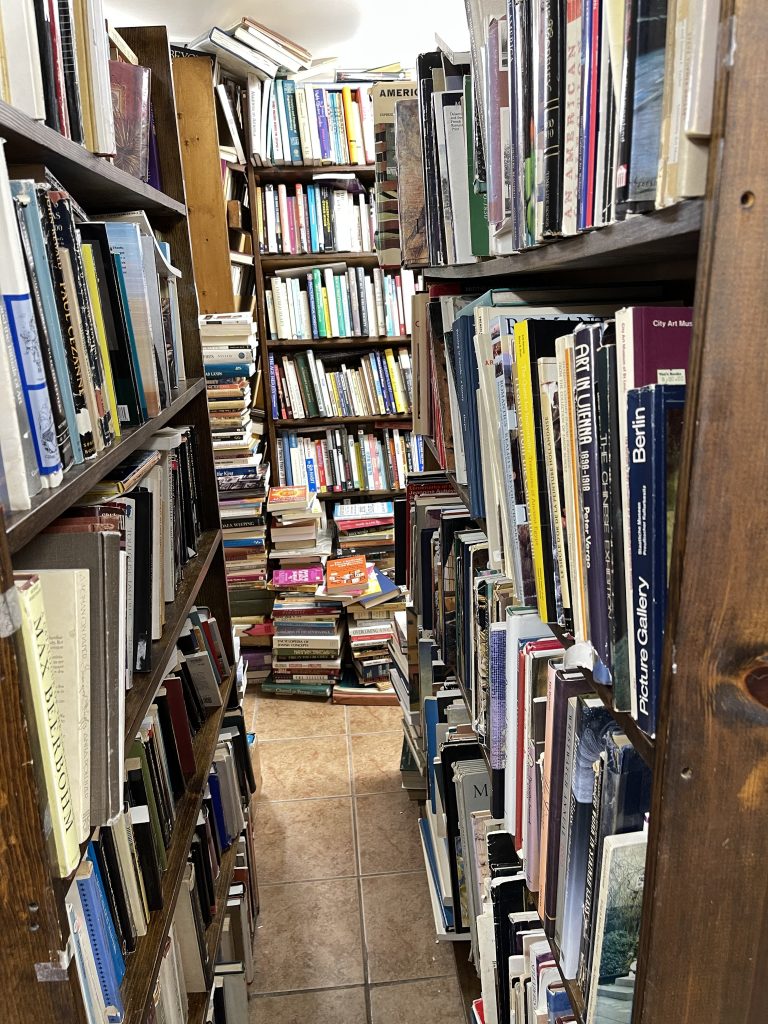 I also found it notable t hat Von's has a whole room full of the typical college dorm room accessories unchanged from what a similar store would have sold in the 90s.
An above average selection of vinyl and used cds was for sale (including a bin of left over Record Store Day items). Another room was packed with beaded style necklace and new age-ish crystal type items. An interesting comment on a world that loves science and shuns traditional faith. A touch of the spiritual that demands little in the way of action, awe or adoration. All in all, a brisk business was being done throughout the store this Friday afternoon in July and I was happy to see it.